Alpine School District Graduations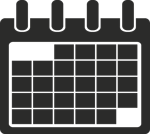 May 24,   Tuesday
Event Details
Event Info:  Keep up the good work Class of 2022! We look forward to celebrating your accomplishments this May. 
Graduation schedule for 2022:
| | |
| --- | --- |
| Lehi High School                        | 8:30am -10:30am |
| Timpanogos High School | 12:00 pm - 2:00pm |
| Orem High School | 3:30pm - 5:30pm |
| Mountain View High School | 7:00pm - 9:00pm  |
COVID-19 Health & Safety Protocol
Utah Valley University and the UCCU Center consider the health and safety of our guests, fans, partners, and staff our top priority. If you are experiencing the symptoms of illness you should stay home. In accordance with CDC and Utah Health Department guidelines we recommend wearing a mask and washing your hands frequently. 
*Information on this page is subject to change at any time.
Directions, Parking and Transportation
The UCCU Center is located in the heart of Utah County in the city of Orem on the campus of Utah Valley University. Just off Interstate-15 on exit 269 (University Parkway). Guests are permitted to park in parking lots L3, L5, L8, L14 and W1. Please review our parking guide for more information and maps.
The UCCU Center prohibits the following items from inside the Arena:
Weapons (guns, knives, pepper spray, mace, chains, spiked bracelets, brass knuckles, etc.)
Aerosol cans
Outside food or beverages
Signs
Noise makers, whistles, air horns, electric noise makers or vuvuzelas
Illegal drugs or drug paraphernalia
Fireworks
Beach balls, frisbees, bats, clubs, or any projectile
Laser light pointers
Optical illusions (items intended to create optical illusions or interfere with the ability of the eye to perceive depth or distance, such as pin wheels or umbrellas)
Cameras with interchangeable or detachable lenses, or fixed lenses larger than 3 inches
Poles, selfie-sticks, tripods, and monopods
Drones and all radio controlled devices.
Clothing displaying explicit language, profanity or derogatory characterization towards any person(s)