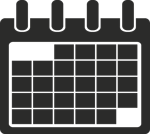 September 25 
Event Details
Date: Sunday, September 25, 2022
Location: UCCU Center, Orem, UT
Time: 7:00 PM
Tickets Request (Free) - https://christmascantata-utah.eventbrite.com
Contact:  saltlakecity@iyfusa.org, 801-252-5049
Description
We're thrilled to invite you to the reopening of the Gracias Christmas Cantata U.S. Tour! That's right, it's really happening, and we can't wait to bring you and your family good tidings of great joy. Gracias Christmas Cantata gives us a chance to step back and remember the one constant in our lives: the endless love God has for us all. In a sea of bad news, these are the good tidings that will never stop bringing waves of hope. 
Our Cantata cast, crew, and music artists have been working tirelessly for the past three years to make the Cantata an even more immersive and moving experience. That's why, no matter what Gracias Christmas Cantata may mean to you, we know this year's tour will make an unforgettable mark on you and the ones you love. And like always, you don't have to wait until December! 
It's time for hope to take center stage and for the power of joy to perform its magic. Get your tickets today. See you soon and Merry Christmas!
COVID-19 Health & Safety Protocol
Utah Valley University and the UCCU Center consider the health and safety of our guests, fans, partners, and staff our top priority. If you are experiencing the symptoms of illness you should stay home. In accordance with CDC and Utah Health Department guidelines we recommend wearing a mask and washing your hands frequently.
*Information on this page is subject to change at any time.
Beginning in 2022, a NO Bag or Clear Bag policy will be in place for all UCCU Center and UCCU Ballpark Concerts. If you need to bring a bag to a concert, bags must be clear and not exceed 12 in. (by 6 in. by 12 in.) or be a clear one gallon resealable plastic freezer storage bag. One per person. Bags must be clear plastic, vinyl or PVC and have a maximum of one logo imprint not exceeding 4.5 in. tall x 3.4 in. wide. The only non-clear bags permitted are small clutch bags (with or without a strap) that are the size of a hand. Exceptions will be made for medically necessary items after proper inspection at designated areas.
There is absolutely no camping on the campus of Utah Valley University. Lines are permitted to begin forming at 6:00am on the day of the show. Absolutely no tents, gas heaters, gas grills, or open flames of any kind are permitted in line.
Directions, Parking and Transportation
The UCCU Center is located in the heart of Utah County in the city of Orem on the campus of Utah Valley University. Just off Interstate-15 on exit 269 (University Parkway). Guests are permitted to park in parking lots L3, L5, L8, L14 and W1. Please review our parking guide for more information and maps.
The UCCU Center prohibits the following items from inside the Arena:
Weapons (guns, knives, pepper spray, mace, chains, spiked bracelets, brass knuckles, etc.)
Aerosol cans
Bags
Outside food or beverages
Signs
Noise makers, whistles, air horns, electric noise makers or vuvuzelas
Illegal drugs or drug paraphernalia
Fireworks
Beach balls, frisbees, bats, clubs, or any projectile
Laser light pointers
Optical illusions (items intended to create optical illusions or interfere with the ability of the eye to perceive depth or distance, such as pin wheels or umbrellas)
Cameras with interchangeable or detachable lenses, or fixed lenses larger than 3 inches
Poles, selfie-sticks, tripods, and monopods
Drones and all radio controlled devices.
Clothing displaying explicit language, profanity or derogatory characterization towards any person(s)